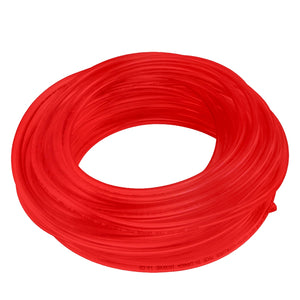 CO2 Gas Pipe (Red 6mm ID, 10mm OD)
High quality tasteless and odorless co2 hose for superior CO2 supply to your homebrew keg.
This co2 line hose is ideal to use with any Co2 regulator fitted with a 6mm Barb.  
Commercial quality co2 line pipe. This co2 hose is twice as thick as most companies co2 gas line pipe.
Sold per meter.
NEVER EXCEED 60 PSI PRESSURE.